About Us

Commonly known around campus as CSA, the University of Rochester Chinese Students' Association (罗切斯特大学 中国学生会) is one of the largest and most active cultural group in campus. We provide social, cultural, and educational programs of Chinese-American interest and serve as a vehicle and forum for expressing the interests of our members in conjunction with helping international members get used to American culture and lifestyle.
The membership of the Chinese Students' Association is not only limited to Asian students or those of Asian descent, but welcomes members of all ethnicity and backgrounds.
Our goal is to establish active relations amongst the students, staff, and faculty of the University of Rochester, as well as the Rochester community. Therefore, we actively attempts to coordinate its activities with those of many other on-campus and off-campus organizations. Any business opportunities and inquiries are welcome.
Some of our major events on campus are China Nite, Mid-Autumn Festival, and Vice and Virtue.We occasionally have food events, outings, cultural performances and demonstrations, language classes, volunteering works, as well as speaker event throughout the school year.
---
| | |
| --- | --- |
| Our History | Not much is known about the origins of the Chinese Students Association. Researchers on the subject have speculated its founding in 1976. |
Our Committees


​PhoenixFire - A committee interested in exploring the aspects of Chinese dances, specifically the traditional type, and exposing the art to inspire others present at the University of Rochester in an effort to promote Chinese culture. Anyone who is interested in learning dances is welcomed regardless of ethnicity.

Flyer Studio - A committee created with the objective of increasing the presence of the Chinese community in University of Rochester by filming and directing an assortment of home movies, skits and promotional videos. Anyone is welcome to participate especially in the viewings; those interested in the filming proceedings must inquire in advance
Powered by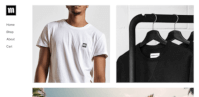 Create your own unique website with customizable templates.